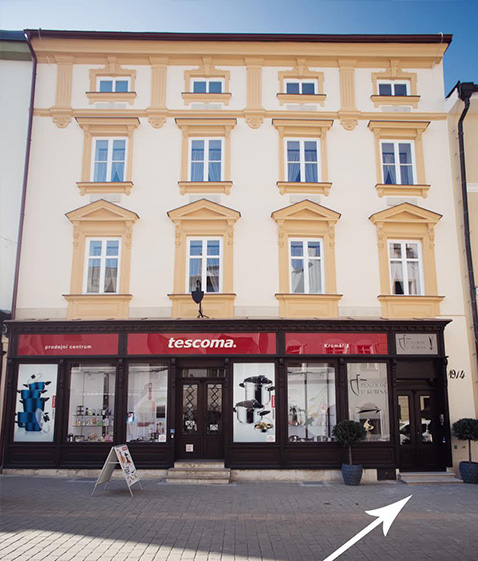 Entrance to the hotel. It is located to the right of the TESCOMA store.
Otevírací doba
hlavní sezóna (květen-září): 07-22h *
mimosezóna (říjen-duben): 07-20h *
* Přestože provoz naší recepce není nepřetržitý, jsme schopni ubytovat hosty přes vzdálený přístup jak v nočních tak i v brzkých ranních hodinách.
ZAVŘENO O SVÁTCÍCH
23.12., 24.12., 25.12., 31.12. a 1.1.
Vyhrazujeme si právo na změnu pracovní doby. Nutno zkontrolovat telefonicky předem, děkujeme za pochopení.