Available rooms
We can accommodate an entire bus! All of the 47 beds in the U Kubesa guesthouse can be fullz available for your clients if booked in time. Unique atmosphere of the modern rooms set in the historical building will be a great experience for all the visitors. The guesthouse has a wheelchair access. During the reconstruction we built in big capacity elevator that provides the guests quick and easy access to their rooms. And those who likes exercise can go up to the rooms via the breathtaking historical staircase.
Access to each room is provided by smart cards. Each of the rooms can accommodate up to 4 people and are equipped with air conditioning, WI-FI, luxury bathroom and fully equipped kitchenette. Guests will fully enjoy their stay here and they will relax after exhausting traveling.
Upon agreement we are able to provide perfect breakfast service either in a form of packages or served right in the room. There are also places to have breakfast together only few steps away from the guesthouse.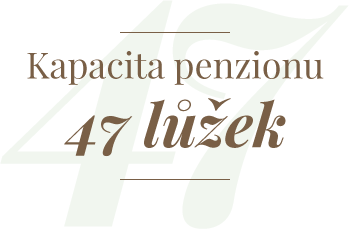 Yes, it is true! Finally an accommodation that can fit an entire excursion. You'd hardly find any other place with the same capacity around Kromeriz so don't hesitate to contact us!